Supporting Local Arts and Entertainment for Over 100 Years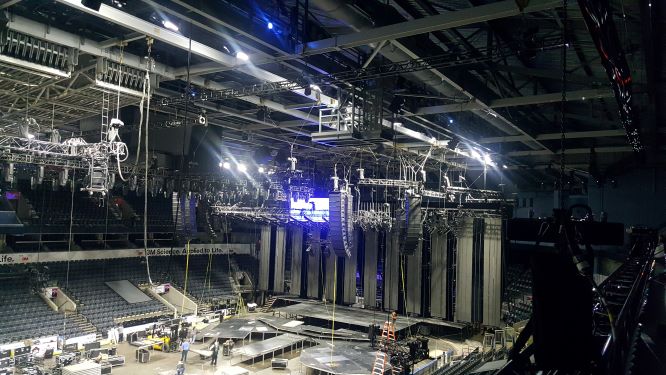 IATSE 105

About Us.
For over 100 years IATSE Local 105 has been serving the entertainment industry in London, St Thomas, Sarnia and area. Our members are employees of The Grand Theatre, Orchestra London, Western Fair District and The Budweiser Gardens. We can supply electricians, carpenters, stagehands, riggers, dressers, wigs, makeup, propsmen, video and audio technicians, and more.
Employers

Local 105 Employers
Proudly serving London, St. Thomas,
Sarnia, and Area.
IATSE 105

In the Community
IATSE 105 is proud to partner with Habitat for Humanity
"IATSE 105 is proud to collaborate and work with Habitat for Humanity. Our skilled workforce is a great fit for the innovative programs Habitat for Humanity is launching which is focused on helping seniors age in place, and other lower-income families repair their homes. We look forward to this ongoing partnership with how IATSE 105 can contribute and make a difference in the local community"
Anthony Gentile
Anthony Gentile
IATSE 105 President
Changeover Budweiser Gardens
IATSE 105

Why select us?
We understand what it takes to make your event a success.
Safety is our goal
All of our members are highly trained, skilled resources, that know how to safely setup your event.
Reputed
Local 105 has been serving the greater London area for over 100 years.
Experience
We understand that each show is unique. From small venues, theator, and large concert events, you can count on Local 105 to professionally setup your equipment and then pack with care for your next event.